As easy communication and easy access to information, technology has so many positive effects on our lives. However, as cyberbullying, the negative effects of technology seem to be a big threat for everyone and we should be aware of it.
According to the research; 1 out of every 4 children is exposed to cyberbullying, while 1 out of 6 children know that they have been involved in cyberbullying.
Even though awareness of cyberbullying is growing each day, parents need to know how to prevent cyberbullying. Because its actions can have devastating emotional effects on children and young people.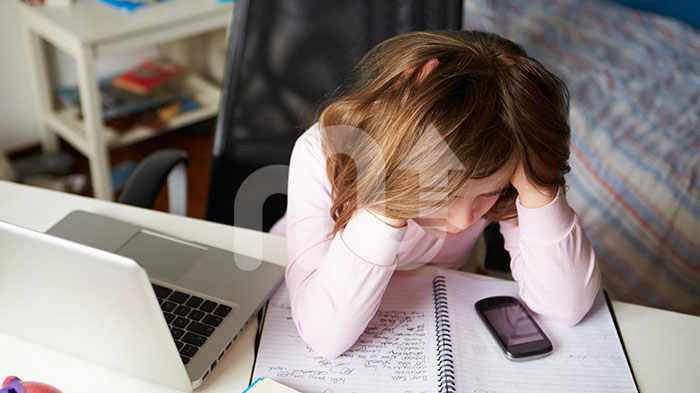 Do you want to prevent this threat from becoming a part of your child's life? Great! So, don't lose time and start by practising what you will learn from this post.
What is Cyberbullying?
Cyberbullying is harassing, threatening, embarrassing someone or making targeting sharings about that person through technology. Cyberbullying actions, which are more common among young children and young people, can also be observed in adults. In such cases, serious legal sanctions are imposed on adults, such as prison sentences.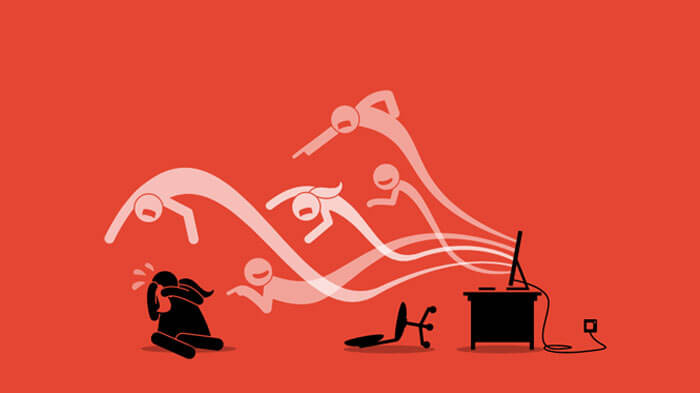 In contrast to the typical "bullying" actions, there is no need for physical force or face-to-face communication for cyberbullying. Anyone using any device with an Internet connection can perform a cyberbullying action. Bullies can be anonymous, as well as from close friends of children and young people.
Cyberbullying is the most common in these platforms:
Popular social networks like Facebook, Instagram, Twitter and Snapchat
Text messages sent via direct devices (SMS)
Instant messaging features offered by e-mail providers, applications or social networks
Chat rooms and e-mails
IMPORTANT: In the age of the Internet, we cannot deprive children completely of technology but we can introduce them to the useful world of internet and technology by directing them to safe practices.
With the scientifically proven positive impacts on children and being a choice of 3 million families, MentalUP is the best way to introduce your children to the safe, useful and entertaining world of the internet.
What are the Types of Cyberbullying? 5 Types of Cyber Bullying!
There are various types of Cyberbullying. In terms of structure, all of the actions that you can experience or encounter may have differences in themselves.
To understand what the problem is, or to protect your children from cyberbullying, you might know the types of problems you may encounter:
Disclosure: The victim's social media accounts are revealed by the seizure of the actions that will cause him to appear funny or lose his or her dignity. This method can cause permanent damage to the victim's digital reputation as it is virtually impossible to erase and completely destroy the information shared on the Internet.
Pretending as someone else: based on the use of electronic and information technologies to further automate production.
Indictment: Through accusations; someone can share things to humiliate your child and harm his/her digital dignity and friendship relationships. Generally, these attacks are personal and cause anger in the victim.
Trolling: We are all familiar with what trolls are, but yes; trolling is also a cyberbullying act when the pressure is set for the person to blame and respond.
Cheat and Blackmail: The trickers learn the secrets of the children by gaining their trust. Then they share these secrets openly with everyone on the internet. Sometimes they use the information they get to blackmail. These people may be from your child's close circle, or someone you don't even know.
Cyberbullying Symptoms in Children
To recognise cyberbullying actions sometimes all you need to do is just to follow your child's behaviours. For example, if he/she shares posts by using a hard, meaningful or brutal language, something may not be going well.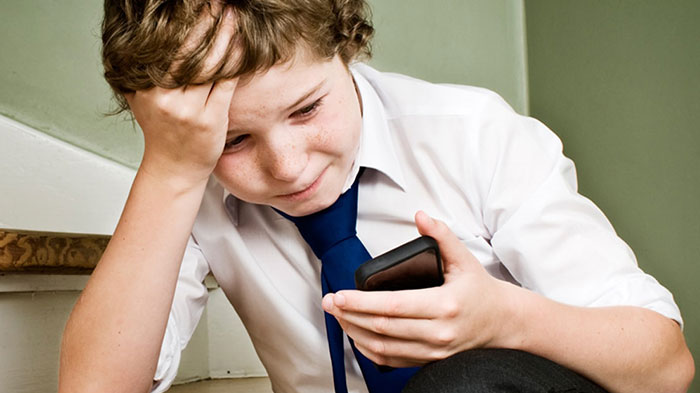 Recognizing the symptoms will not always be as easy as we described in the example. Some children use fake accounts to hide their actions. Children who are exposed to cyberbullying may conceal the problems they face if they feel shy or when they think that the use of the computer and the phone will be prohibited accordingly.
Although symptoms of cyberbullying vary, children and adolescents who are victims of bullying usually have the following symptoms:
Emotional anger after using the Internet or mobile devices
Overprotective behaviour about digital life
Getting away from family members, friends and general routine activities
Avoiding school and group meetings
Performance decrease in class and academic success
To exhibit angry and irritated behaviour at home
Continuous changes in mood, behaviour, sleep and appetite
Extraordinary; stop using devices such as computers and telephones
Tense and hasty when an instant message or email arrives
Avoiding discussions about the use of computers and telephones
CYBERBULLYING EXAMPLES
Threats, accusations, acts of humiliation, attempting to take over someone's account, pressuring for a forced response, and message attacks are among the most common examples of cyberbullying.
Some more specific examples of cyberbullying include:
Sharing of disturbing, threatening or offensive messages and content via social networks such as Facebook, Twitter and Snapchat;
Sharing your photos, videos, or images that you won't want other people to see, open to everyone without your permission
Trying to spread gossip or lies about people via mail or social networks
Trying to capture a person's account password or making a fake account
To be disturbed by message attacks and spam methods made by people you know or do not know
Try to access your personal files and data on your computer or mobile devices via malicious software, and share these files publicly
How to Prevent Cyberbullying in 6 Easy Steps
Do you and your child have trouble with cyberbullies like 1 in 4 children does? Just in case, you may want to know what families should pay attention in case of a situation like that and how to prevent cyberbullying.
You should pay attention to these recommendations by children and cyberbullying experts:
01. Talk to your children
When children become victims of cyberbullying, they experience having difficulties in speaking to their families or teachers. They think that if they tell what is going on, their freedom to the internet and technology will be restricted.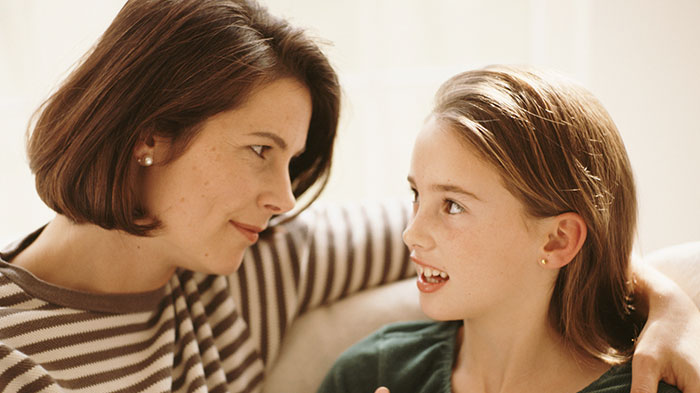 You should talk about cyberbullying with your children, and you should mention that it is common and something that can happen to everyone.
02. Provide Security, Teach, Follow
Always lead your children on the positive effects of the internet and technology. Talk about the fundamentals of safe use of the internet and follow their actions in the digital world.
Another option: To keep your child away from online dangers, you can install software like the family filter on your computer, and encourage him/her to spend time with age-appropriate software and games.
IMPORTANT: Choose apps that offer age-appropriate and practical benefits to help your child enjoy screen time.
MentalUP, described as a pedagogical product by the Mental Health Association, ensures that your child stays away from uncontrolled content; develops thinking and learning skills.
03. Follow your child in the outside world
Don't just follow your child's online usage habits, be in constant contact with schools and teachers. Attend the parent meetings and ask teachers for their observations.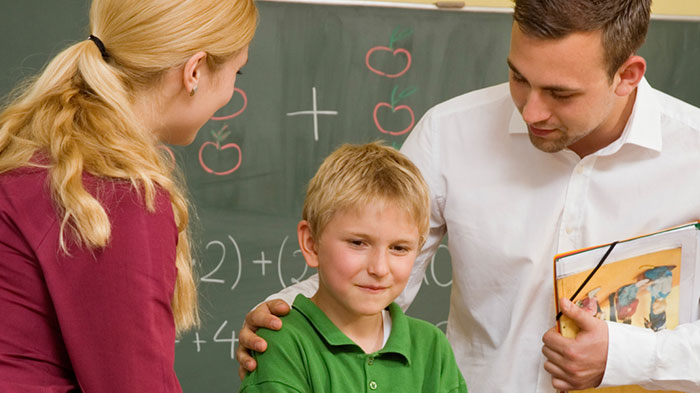 Don't forget to chat with your child's friends. Children easily share big problems with their friends that they cannot share with their parents and adults.
04. Observe what they share
Keep track of your child's social media sharing. These sharings can give you ideas about your child's problems and the inner world.
Imagine if there is another meaning behind messages and sharing. Always keep in touch with his/her personal profile, even if your child doesn't want to. Get involved in the list of friends and become a loyal follower.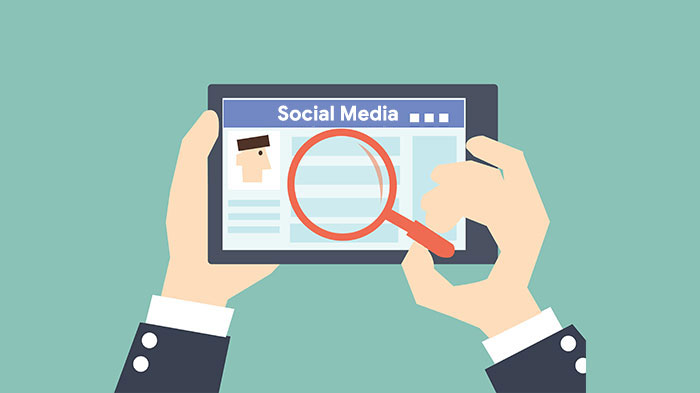 Do not abuse this privilege. Don't comment and share about your child. Do not interpret his/her shares in the same way. Be a ghost follower and use the advantage of being invisible.
05. Block Cyberbullies
Is your child in trouble with a cyberbully? Immediately stop the bully and keep your child in contact with this person. If the victim is familiar share the problem with his/her family and school management, the guidance service.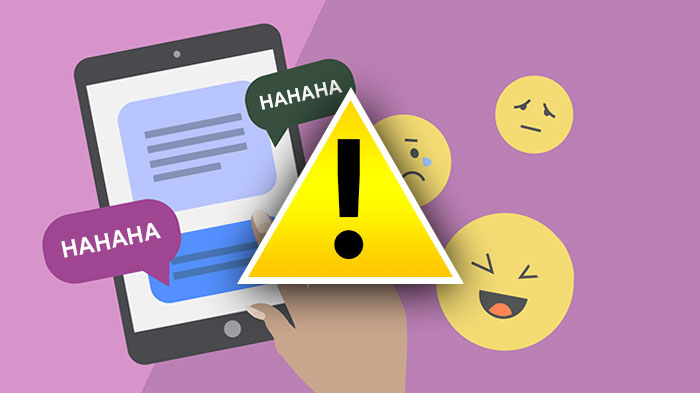 A problem that seems insignificant from the outside can be very important for victims of cyberbullying. If you feel that the events you experienced affected your child, you should definitely contact professional support.
06. Limit Technology and Internet Access
We are sure that they do not want this at all, but children up to a certain age should be prevented from using unlimited technology and internet. But be careful! Do not completely prohibit technology for your child: Bring only limitations.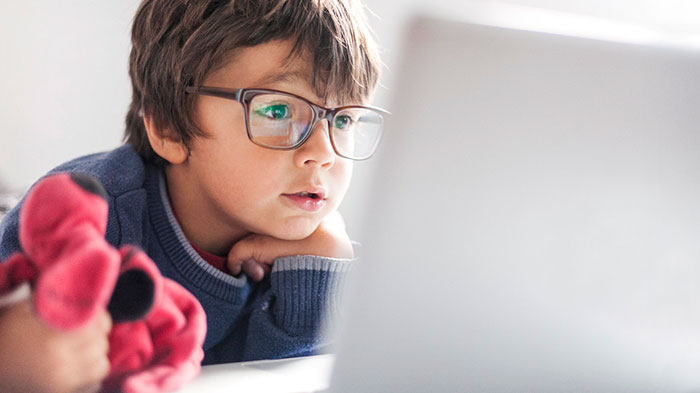 Technology and the internet are no longer the reality of our age. All his friends enjoy the blessings of technology while having fun, do not cause him to be deprived of this pleasure. Just keep it under control, limit activity and usage times.
Well, what if your child is a Cyberbully?
Let's don't forget to look at the other side of the coin: Your child can also be a cyberbully! It is a pity for every parent to learn that his or her child is in a bad behaviour. However, if there is such a problem, you should take action instead of avoiding the problem and waiting for a spontaneous recovery.
The first step you can take to resolve your child cyberbullying is to have a friendly conversation with him/her. Do not exaggerate; explain the effects of jokes that appear harmless in a simple language. Tell him/her why these actions are evil and should not be repeated.
We know what's going on in your mind. You think that putting restrictions or prohibiting the use of technology is the only way to solve the problem of a child abused to cyberbully: NO
Cyberbullying is not a problem that can only be overcome by putting a limitation on technology usage. The source of the problem should be learned, so you should consult with your child's teachers and take guidance from counsellors.
Of course, what you can do to protect your child from cyberbullying is not just what we shared above. Above all, you should show your children the behaviours they want to take as an example to understand the benefits and harms of the digital world.
As we live in the age of the internet, cyberbullying will not end. At least you can do your part and protect your child from potential dangers.
You can also share your experiences and tips on cyberbullying. Keep in mind that your comments are needed by thousands of parents who are fighting cyberbullying every day.