It was reported, important organizations warned, hundreds of videos were taken and shared on social media millions of times. After the Blue Whale disaster, now the new threat is Momo…
All these events that led to the myth of Momo were realized in a short time, in the blink of an eye.
Well, is the horrible Momo real? Or does the myth make itself a reality?
We have gathered things the families should know about the Momo game and some expert suggestions for you.
Moreover, to protect your child from cyber threats and Momo challenge, all you have to do is to spend a few minutes on this content.
Momo Game Is Dangerous
Momo character is a "Bird Woman" sculpture designed by the 43-year-old sculptor Keisuke Aiso in 2016. The name of the virtual violence allegedly called Momo comes from this statue.
Momo's reflection found a place on the media after a series of claims could not be verified. According to these claims, the game spread over WhatsApp included steps for children to harm themselves and threatened them to perform the assigned tasks.
In Argentina, the press claimed that a 12-year-old girl committed suicide due to the Momo game , and the legend of Momo began to grow like a snowball.
The allegations were growing. Some sources suggested that Momo reached children and sent offensive pictures using WhatsApp, Facebook, and YouTube. as it was spreading among children by advertising methods.
One of the other allegations was that Momo had access to the personal information of his victims.
Is the Scary Game Momo Real?
Momo is not real but; Just like the Blue Whale, the dangers of Momo are real!
Momo has no official cases associated with it . Significant platforms such as YouTube claims that Momo hasn't infiltrated in their medium. According to many publications, Momo is just a non-funny joke.
Momo maybe started as a joke. However, it failed to remain just as a joke. 43-year-old sculptor Keisuke Aiso, after his bad fame, destroyed the Momo artwork and said, "Momo is gone, the curse is broken. Now, all children can be comfortable."
Do you really think the danger is over? Unfortunately no.
Since Momo has become popular, many content producers have made their own deals and continue to publish it. Currently, hundreds of content related to Momo contain elements of danger and fear. Moreover, children can access these contents with a single click.
Name Blue Whale, Momo or whatever. As it is today, there may be a different trend tomorrow, giving directives to children through imaginary characters or influencing their mental health.
The important thing is to know how to protect your child against cyber threats. Don't worry, there are important recommendations that we can share with you.
Protect Your Child from Momo and Cyber Threats in 7 Simple Steps!
Protecting your child from Momo and similar dangers are always in your hands. How? The National Internet Security Organization recommends the following 7 simple steps to protect your child from Momo and other cyber threats: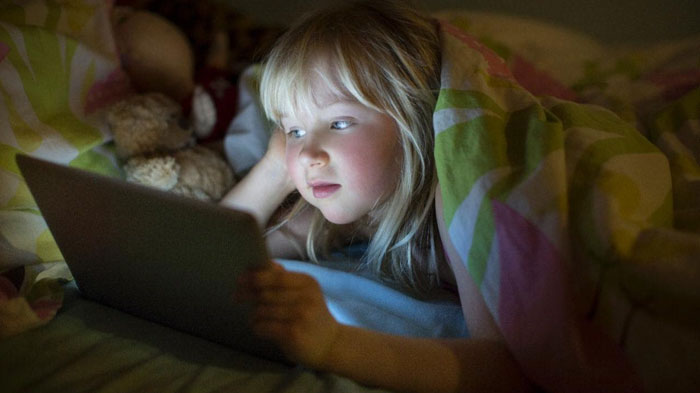 Tell them it's not real. Like all urban legends and horror characters, Momo can turn into an eerie, formidable source of stress for your child. Here all you can do is to tell that Momo is not a real character and will not harm him/her directly.
Watch over your child. Nowadays, the necessity of watching over your child in the online world cannot be discussed. You can learn the usage habits of your child by controlling the use of the internet and technology. This way you can prevent it from meeting its potential threats in advance.
Use parental control and supervised content. Use a parental control program (if available) on your device and if you don't have it just obtain it. These inspections prevent your child from accessing harmful content. Remember, parental control does not mean that your child is completely safe in the online world. You should direct your children about the contents they consume and you should keep them away from games and sites that contain elements of violence and fear.
Read more about safe internet use for kids
NOTE: Child development experts' and teachers' advise MentalUP Intelligence Games is one of the controlled applications that can protect your children from the harmful content of the internet.
Educational games are better
MentalUP does not contain advertising and does not contain elements that will adversely affect the development of children. You can follow your child's development through MentalUP's parental control. While having fun, you can improve your thinking and learning abilities.
the Mental Health Association has examined MentalUP and certified as a pedagogical product.
Always talk to your child. It is important that you keep track of your child's activities, as well as talk to them and learn their thoughts. Starting mutual conversations will help you learn about your online self-confidence and online world as well as your online usage habits.
Warn against pressure. Children may feel under pressure against trends and viral contests. Warn them that they should not do anything they do not want.
Real or Fake? As a parent, it is natural to think that the threats you see and hear on the internet can harm your child. Before you panic, investigate whether this threat is real or fictional. It is not the right approach to share or exhibit paranoid attitudes before reaching the truth.
There will always be harmful content on the Internet, report it. No matter how much security software you use, the content that you do not approve of may always appear to your child. By reporting these contents to the platform, you can prevent more children from those harmful contents.
Momo and the Blue Whale were not the first, and they won't be the last. With the tips we share in this content, you can minimize potential hazards to your child.
What are your recommendations against Momo and other cyber threats? You can share your thoughts with hundreds of responsive parents by commenting. Remember, your comments are very important for us and other parents.